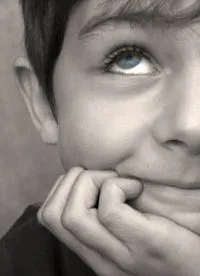 People have been turning to chiropractic health care for over a century. They have sought treatment for a wide variety of ailments, from migraines to heel pain. The following is a brief summary of circumstances where chiropractic is an appropriate health-care choice.

You have been in an accident
Trauma can cause spinal misalignments in the body which can in turn distort your structure and irritate your nerves, bones, ligaments and discs. Any accident, no matter how minor, can create nerve-damaging misalignments. We can give you a spinal check-up to ensure that your spine is free from these health-compromising changes and to prevent any long-term damage.

You have a sports or work-related injury
When a subluxation has been caused by repetitive stress or overuse at work or play, spinal nerves may be impeded. This may in turn negatively affect one's range of motion, strength, reflexes, endurance, and, ultimately, performance. Chiropractic can help your body restore normal nerve function and help you get back to your peak in both play and work.

You are simply in pain
Interruption of proper nerve flow, for whatever reason, can eventually lead to pain, disability, and an overall decrease in the quality of life. You don't need to live with it- we can help you get to the root of the problem, set your body up to heal, and restore your health.

You are pregnant
The additional weight and stress on the framework of the body during pregnancy can cause pain in almost any part of the body. Because pregnant women are often reluctant to take any over-the-counter and prescription pain relievers, they often turn to chiropractic care to help alleviate pains associated with pregnancy. In addition, we can also offer lifestyle (especially nutrition and exercise) advice specific to the expectant mother.

You have a "little one"
Babies and children grow quickly, and their muscles, ligaments, and bones develop rapidly. A jump, tumble, or fall can jar the body, affect the spine (and possibly the nervous system), and then go undetected for years. Even simple factors, such as a heavy backpack or an ill-fitting car seat, can have negative effects on a child's health.

With these things in mind, it's evident that babies and children have much to gain from chiropractic care. Regular spinal exams can provide corrective and preventive care for "little ones," as well as peace of mind for the parent.

Parents of small children also have much to gain. We can offer advice regarding how to pick up and carry a child and, for post-partum mothers, an assessment of any structural changes that may have occurred during pregnancy, labor, and/or delivery.

You have a "big one" (i.e., a teenager)
Teenagers' bodies are also growing at a rapid rate. This, combined with the fact that teenagers often think they are invincible, sets them up for a wide range of physical problems.

Imagine your teenager hearing from someone other than you the benefits of proper diet, exercise, posture, and other good lifestyle habits! With regular visits to your doctor of chiropractic, your "big one" will have a body that is structurally and functionally sound, and head start on a life of good health.

You are in your "Golden Years"
There are numerous physical problems associated with aging, and drugs and surgery are often prescribed to treat these problems. There is little, if any, attention paid to actually fixing these problems- and little or no emphasis on preventing them.

But you need not succumb. Chiropractors understand the effects of aging and have been helping folks deal with the aches and pains associated with aging for decades. As with other patients, we diagnose the ailment, determine what's causing it, and then choose from a variety of gentle therapeutic techniques to alleviate it.

We can also guide you through simple changes in your lifestyle (e.g., diet, exercise, stress management) that can greatly improve the quality of your life. Old habits are hard to break, but it's never too late to start healthy habits.

You feel fine
Even if you feel as though you're operating at 110% or better, chiropractic can help you maintain your desired level of health and fitness. You may currently have spinal irregularities that exhibit no symptoms whatsoever. However, problems may arise in the future.

Just as regular maintenance visits are recommended for your car, and regular dental cleanings and check-ups are recommended for your teeth, regular chiropractic check-ups can help detect and prevent spinal stress or joint disorders.

In short, chiropractic health care is a smart choice for most everyone, at any time-you'll stay healthier longer, and the time and energy (and money!) saved due to your preventive efforts can be spent on things that are fun to do. A better quality of life awaits you.
---
Science and Research
Over 100 years ago, chiropractic health care was founded by Dr. D.D. Palmer. He had a simple theory: that good health can be sustained naturally, without the use of drugs or surgery, by removing vertebral subluxations and allowingthe nervous system to function properly.

His theory has stood the test of time. This section will briefly explain how the theory was proven by taking you "behind the scenes," into the field of chiropractic research.

1895-Present: Scientifically Proven
Since the first chiropractic adjustment in 1895, the chiropractic profession has rapidly grown to be the third-largest field of health care behind medicine and dentistry. The reason for the growth of chiropractic is simple: chiropractic is based on sound, scientific principles that have been proven with thorough research.

Investigations and inquiries have been conducted worldwide by government agencies, universities, health-care facilities, and private- and public-sector research organizations. The following paragraphs summarize some of the landmark research studies that have resulted in widespread recognition of chiropractic as a sound health-care choice.

Government of New Zealand. The New Zealand Commission Report was published in 1979 and was the culmination of two years of interviews from health-care experts on the efficacy and safety of chiropractic. The government of New Zealand funded the study, which concluded that modern chiropractic is a "soundly-based and valuable branch of health care in a specialized area."

Wilk, et al, vs. American Medical Association (AMA) Lawsuit. Another inquiry that further validated chiropractic came about in 1987 through an antitrust suit filed by four doctors of chiropractic against the AMA. A federal appellate court judge ruled that the AMA had engaged in a "lengthy, systematic, successful, and unlawful boycott" of chiropractic.

During the legal proceedings, studies comparing chiropractic care to medical care were presented that showed how chiropractors were "twice as effective as medical physicians, for comparable injuries, in returning injured workers to work at every level of injury severity."

Since the court findings and conclusions were released, a growing number of medical practices, hospitals, and health-care organizations in the United States now include the services of chiropractors.

Ontario Ministry of Health. In 1993, the Ontario Ministry of Health published the Manga Report, which was a review of literature on the most effective and cost-effective treatments for of low-back pain. After reviewing all available international evidence, the researchers concluded that chiropractic is "greatly superior to medical treatment in terms of scientific validity, safety, cost-effectiveness, and patient satisfaction."

The Agency for Health Care Policy and Research (AHCPR). In 1994, the AHCPR of the United States Department of Health and Human Services released guidelines for the management of lower-back pain.

The guidelines, which were intended to assist primary-care physicians, were developed by a panel of 23 professionals, including medical doctors, chiropractic doctors, nurses, experts in spinal research, and physical therapists. The panel concluded, among other things, that chiropractic treatment (specifically, spinal manipulation) is recommended for acute low-back problems in adults and should be pursued (in most cases) before pharmaceutical or surgical treatments.

Present-Future: Ongoing Research
Health-care practitioners in all fields rely heavily upon data made available as a result of clinical research. As the chiropractic profession continues to grow, so does our need to conduct research. The acceptance of and the increase in the utilization of chiropractic care depends largely upon research addressing questions of effectiveness, safety, practicality, and cost-effectiveness.

Who does the research?
The following is just a sampling of organizations, publications, and private and public institutions where chiropractic research may be conducted.

There are entire organizations devoted to chiropractic research (e.g., the Foundation for Chiropractic Education and Research, the Consortial Center of Chiropractic Research), as well as journals (e.g., the Chiropractic Research Journal, the Journal of Vertebral Subluxation Research).

In addition, there are research departments associated with each of the 23 chiropractic colleges around the world (e.g., the Palmer Center for Chiropractic Research, the National University of Health Sciences). Professionals from different organizations commonly collaborate on research projects.

Research has also been conducted around the world by governmental organizations (e.g., the United States Department of Health and Human Services, the Ontario Ministry of Health), academic institutions (e.g., University of Pittsburgh Medical Center, Welsh National School of Medicine), medical journals (e.g., the British Medical Journal, the Journal of Family Practice), and private research organizations (e.g., RAND, the Gallup Organization).

What do they study?
Topics of research vary widely and include anatomy, neurology, biomechanics, neurophysiology, instrumentation, public health, geriatrics, and human performance. The fundamental goals of the researchers are to promote and further chiropractic education and health care.

In conclusion
The purpose of chiropractic research has been (and still is) to provide information needed to document and improve chiropractic health care worldwide. Our profession has seen advances once thought impossibledue to the impact of scientific research.

For example, federal grants for chiropractic research are now a reality. The Department of Defense formed a committee to introduce chiropractic services into the United States military. Several managed-care organizations now recognize us as qualified primary-care providers. And there is an ever-growing public awareness of the benefits of chiropractic care.

Feel free to do your own research- at work, at school, at your health club or rec center. Ask around. You will hear countless success stories on how chiropractic has helped people recover from an accident, an injury, a tense period in their life, etc., or how chiropractic has helped them develop new, healthier lifestyle habits.

Collect more data by making an appointment with us today. You will be pleased with the results.